Mini Digger Hire for Deux-Sèvres & Vendée
Welcome to your local Mini Digger hire service, providing you with top quality, reliable and powerful mini diggers for self operation. Based at Chanteloup, Deux-Sèvres, Nouvelle Aquitaine, France 79320. We provide delivery and collection of our diggers to your site, if within our local area, in either the East of the Vendée or West of Deux-Sèvres, please check out our Delivery and Collection page for more details.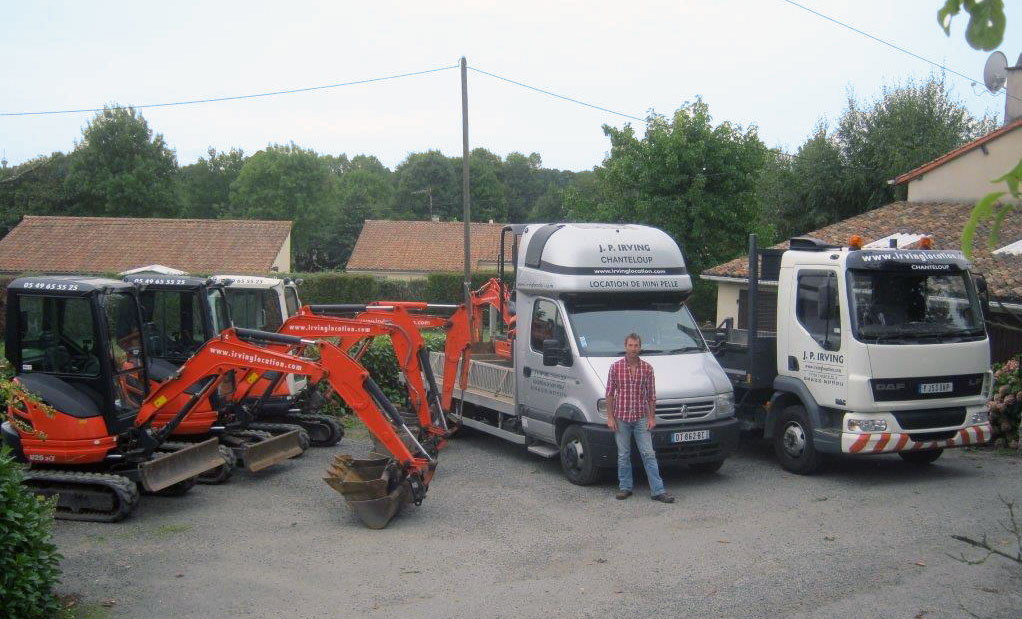 With competitive hire rates and free operator instruction on delivery, we pride ourselves on providing our customers with the best service and quality machinery that is maintained in tip top condition. If you need a driver for the digger, this can be arranged, please contact us for more information.
Please browse our site for more information on our services and the equipment for hire. Whether you are digging a trench for pipe laying or excavating a swimming pool, Irving Location can supply you with the right equipment to complete your task, safely, reliably and cost effectively.
Gravel, Sand & Top Soil
We can supply and deliver sand, gravel and top soil. Please click here to see the area covered.
We are here to help
We also provide our diggers outside of the areas described below, please contact us for collection and delivery rates in your area. On our pages you will find detailed specifications of our products for hire, and links for more detailed technical information on our Mini Diggers / Excavators.
Too busy to browse our site? Need to hire a Mini Digger in a hurry? Just call 06 07 97 07 16 and we will do our best to help!